WELCOME TO

JIANG EDUCATION CENTRE
Setting Education Milestones in Singapore Since 1995
Jiang Education Centre is acknowledged as a MOE registered tuition centre in Singapore, and it excels in offering superior education milestones in Singapore since 1995. We are strategically located all over the island, and we focus on offering secondary and primary classes to our students. We provide a Zero-fee trial lessons provide a good opportunity for Sec 1 and Pri 1 students to get ready for the new challenges in 2018
Zero-fee trial lessons provide a good opportunity for Sec 1 and Pri 1 students to get ready for the new challenges in 2018! Please email enquiry@jiang.edu.sg or call 63372048 to register.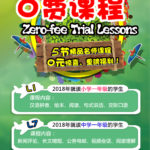 read more
Our 
Centres
We are strategically located all over the island.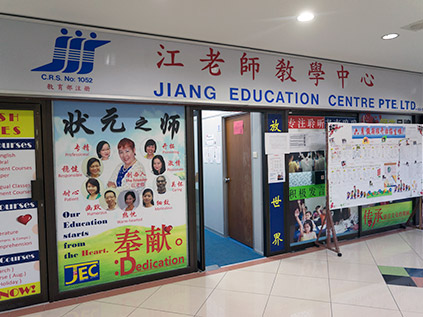 Main Branch
149 Rochor Road,
#04-12 Fu Lu Shou Complex,
S188425
Tel: 63372048 / 63375476
Fax: 63378232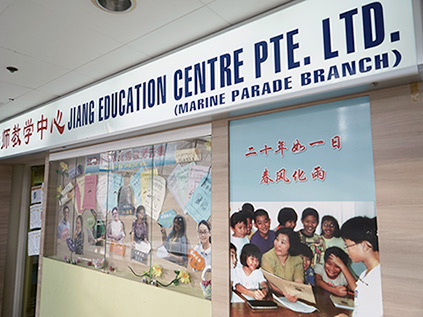 Marine Parade Branch
1 Marine Parade Central,
#02-01 Parkway Centre,
S449408
Tel: 63487087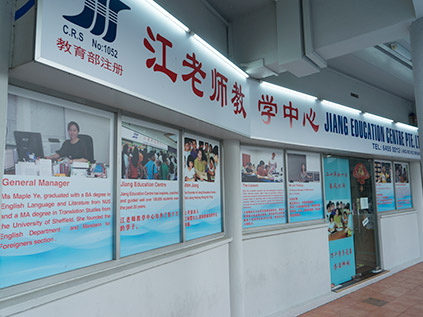 Ang Mo Kio Branch
Blk 710A Ang Mo Kio Ave 8,
#02-2629,
S561710
Tel: 64550212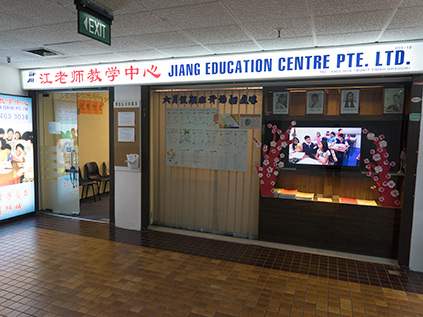 Beauty World Branch
144 Upper Bukit Timah Road,
#03-12 Beauty World Centre,
S588177
Tel: 64633038
Feel free to contact us for information on our courses and services. Or you can also email us directly at enquiry@jiang.edu.sg.